I am home sick today so I thought I would share something about myself with you. As kids my sister and I were not allowed to wear any perfume, lotion, or any hair products that had any smell. My mom is allergic to all things that smell (including gum- okay not really but we were not allowed to chew gum either so I added that for comic relief.) So ever since I left the nest I have been obsessed with things that smell delicious. I even light candles when I am alone doing my home work just to get that something special in a room. Here is a
little
look into my collection.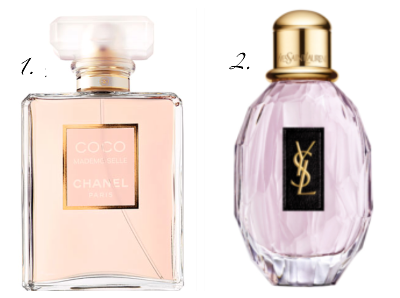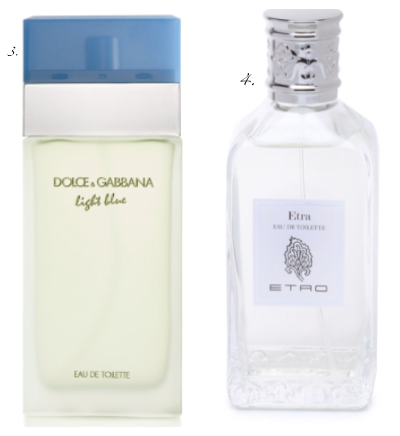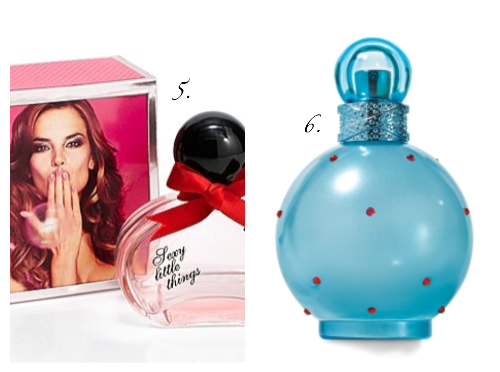 1. Chanel
Coco Mademoiselle
Eau de Perfume $80-$115 (It makes me feel sexy and powerful)
2. YSL
Parisienne
Eau de Perfume $39-$85 (okay I don't have this one but I want it really bad)
3. D&G
Light Blue
Eau de Toilette $85 (This is my signature sent from high school)
4. Etro
Etra Etro
Eau de Perfume (My new favorite. I wear it almost everyday)
5. Victoria's Secret
Sexy Little Things
Eau de Perfume $39-$49 (It whistles at you how could you not love it?)
6. Britney Spears
Circus Fantasy
$57 (It reminds me of my sister. I wear it when I feel sick, sad, or just whne I don't feel %100)
I am going to try to get ready to go to the store. We need some food in this place! That means I will have photos of day 9 a little later.