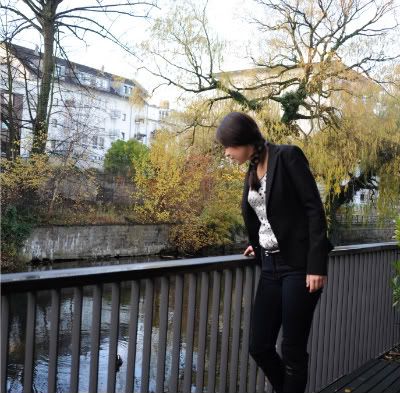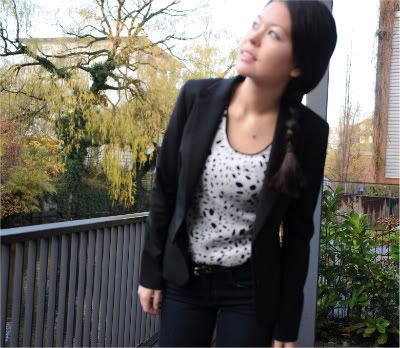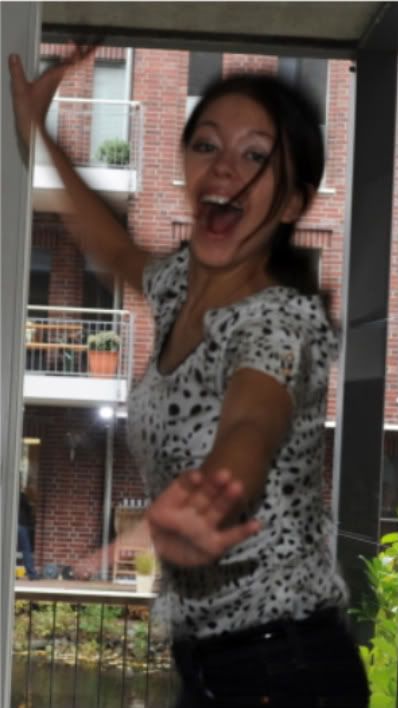 blazer: Club Monaco. top: Ann Taylor. jeans French Connection. boots: Stuart Weizman
So you can see the before school hair and the after school hair. It usually ends up in a messy bun one way or another. This, as I call it my Cruella DeVille shirt, is the first puffy sleeve I have tried. I always felt when I put one on that I was trying to be Rihanna preforming on stage. This one is not so dramatic and works with tons of different styles. Besides, it makes you think of
101 Dalmatians
and what could be over the top and dramatic about that? (
mine is a silk version don't worry no puppy hair here
.)
Did you look close at the last picture
?
No not the
giant
one that would not go smaller even though I cropped and re-sized it 4 times but the one where part of my face looks missing.
Creepy. But cool.
I am off tomorrow to Munich and Saturday to a little town called Amberg. I hope I can unscrew the camera from the tripod that my boyfriend set up for me. He forgets I am missing little things called muscles. If I can get it off the tripod I should have some great photos. Learning how to take photos is fun and I love to experiment.
Aaarg, my laundry is calling.