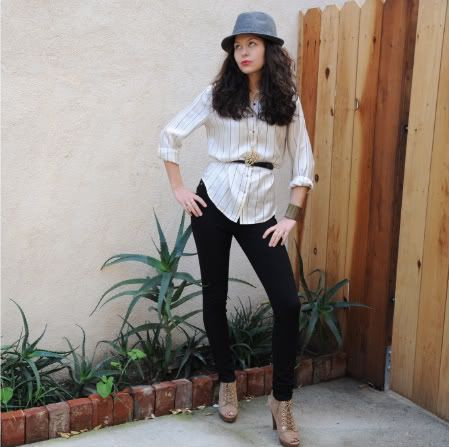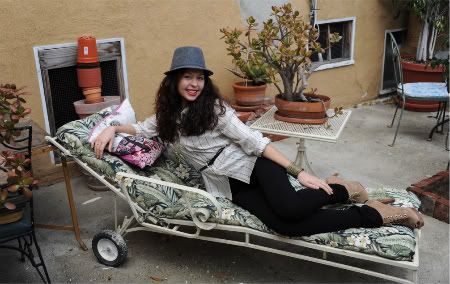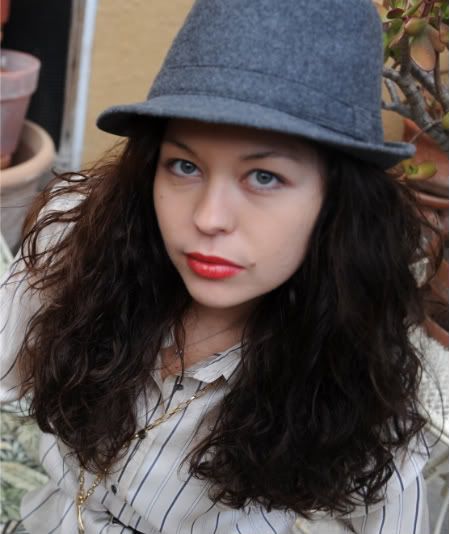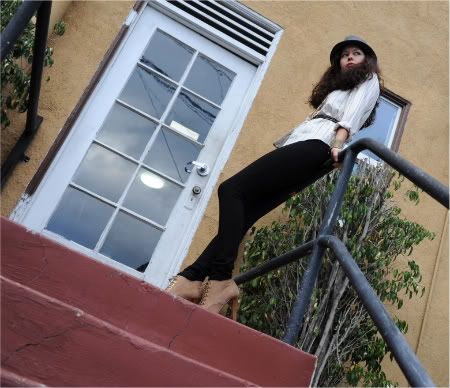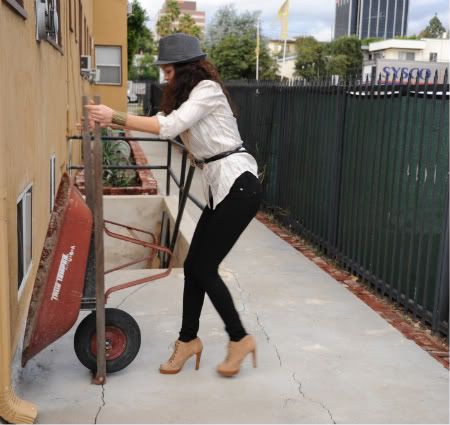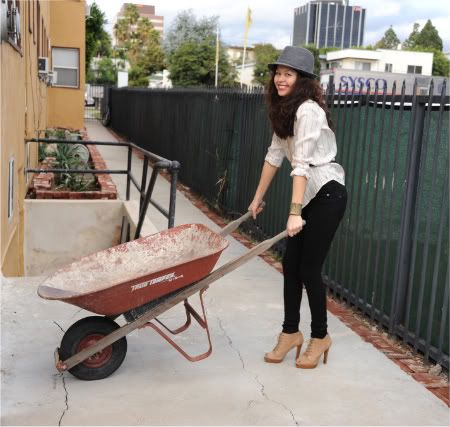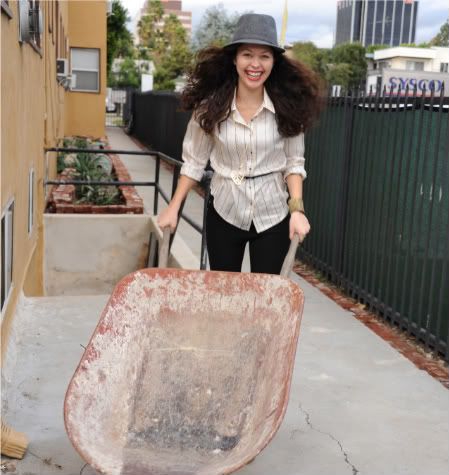 top/jeggins/belt: Club Monaco. shoes: Stuart Weizman. bracelet: gift. hat/necklace: borrowed from my sister.
Yes day 16ish. I wore different shoes. Here's why: When I signed up for Kendi's 30 for 30 I knew I was going on vacation so I let her know I would only be doing 15 for 15. I only got to wear this shirt once so I thought I would give it a little chance to shine hence the 16th post out of 15. Now I don't want you worrying your pretty little heads off, I will keep posting outfits and other stuff but I will also be going shopping- tomorrow. I can't wait.
I had a conversation with my sister yesterday, it went something like this:
-Your closet is unorganized.
-I can't find the other shoe to this shoe. Or the other shoe to this shoe.
Sister walks over and pulls out both of the missing shoes.
-Oh I couldn't find them!
*Well it's my closet and I did
So how is this scenario for you? Do you think your closet is organized because you can find everything or is it organized? If I were to come over, would I be able to find both shoes?