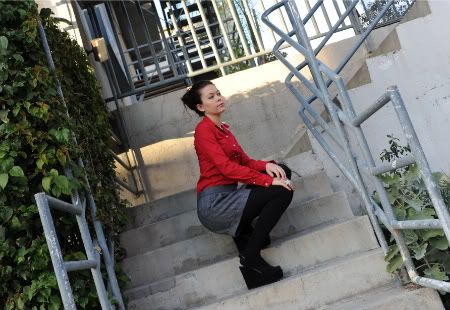 top: Target. shorts: Gap. tights: American Apparel. shoes: Jeffrey Campbell. ring: White House Black Market
Got a little silly with the cat ears but I found them in my sisters stuff and could not refuse them. I ended up even finding a little present in the street. Can you tell what it was?
Even thought Target is a European company, you guessed it, we don't have one. My sister took me last night and it was not that great of an experience. I did find the shirt I am wearing today but overall I have to say I was not impressed. You have to pay to park and most things were in disarray. I thought I would find a few cute things but as luck would have it I found one thing. The shirt is pretty cute thought. I get to shopping in just a few, sorry to rub it in 30 for 30's.