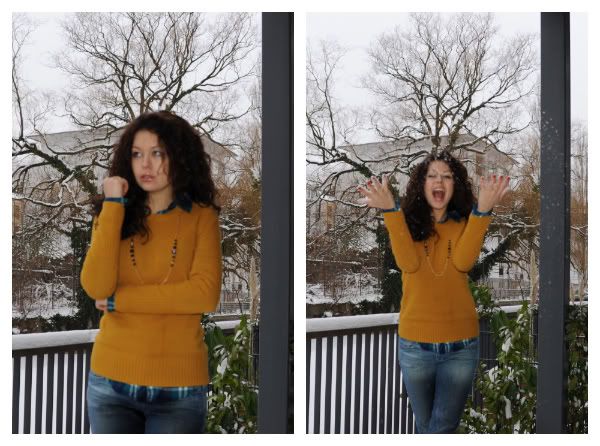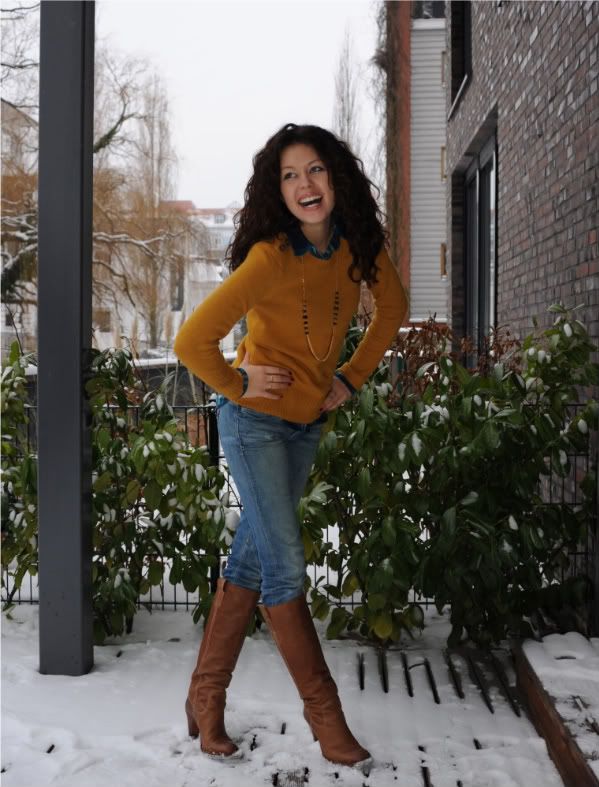 button-up: Nollie. sweater: J Crew. jeans: G-Star Raw. boots: Russell & Bromley. necklace: F21
Okay I have a dinner with my boyfriends parents at 7:30 which means I need to be ready and out the door at 7 which leaves me with four hours to pack and get ready for tonight. Yep, I still have not begun to pack. I did go shopping this morning though which has to count for something.
I am going for ten days (not including travel days) so I have a goal of only packing 15 items of clothing including shoes (or maybe not shoes still thinking about that one.) Accessories of course are not accounted for in the 15 items. I think my suitcase allows a little more wiggle room for them. Well it will on the way there anyway.
I had an odd request from a friend. She is throwing a birthday party and asked me to bring her back four (or was it five?) boxes of Betty Crocker Super Moist White Cake.
It turns out the flour in Germany is different and not as moist which I totally knew already from all the baking I do. Ha! It will at any rate be fun and interesting trying to squeeze them in-between my clothes but, hey what are friends for right?!?!
Three hours thirty minutes and counting until I have to be packed and ready so I am off to tackle my closet to try and come up with enough well planned outfits for my vacation. That reminds me I still have to check the weather in Idaho. Yeah…. Did I mention that I was going to spend the holidays in Idaho? Boise actually so if anyone knows anything about Boise, I am all ears!