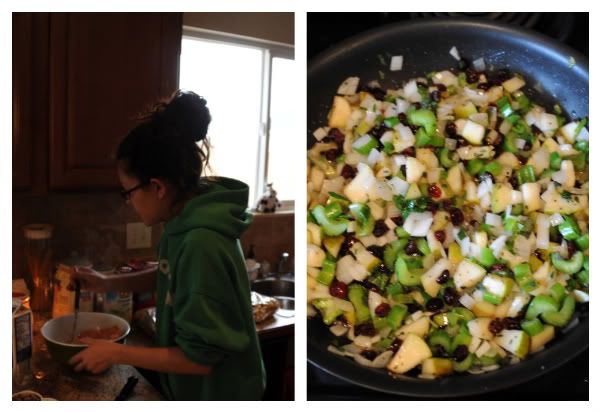 turtleneck: LOFT. jeans: H&M. necklace: borrowed / dress: Express from about 5 years ago. blazer: Club Monaco. belts: from two different dresses. heels: Miu Miu.
Ahh, the sweet surroundings of suburbia. It's quiet, it's clean, it's, well… perfect. That being said, I am not a suburbia kind of gal. I mean yes, I was born into suburbia so it holds a certain something in my heart, just not enough to keep me in its grasp.
We had a quaint little Christmas at our place, but no one would pose with me for a pic. I got my sister for a few, but then she ran away. So here are just a few photos from our day. Our dad is a great cook but is seldom home, so things were a little makeshift, which almost made it feel cozier. I mean, who says to have a delicious meal you have to have matching plates?
I hope you all had a very Merry Christmas!!!