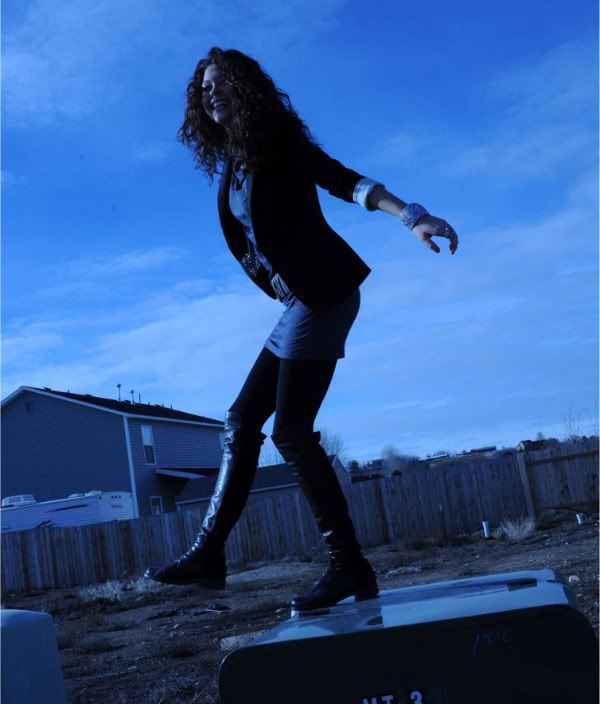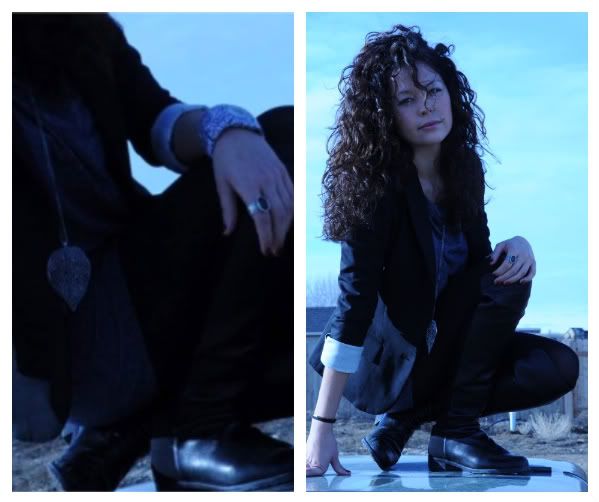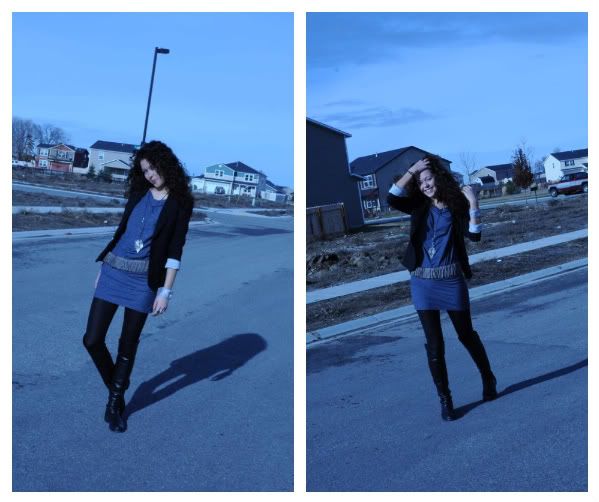 This is how I got from the green electrical box to the white truck. See how my dad just stands there and allows the boyfriend to handle me. No really it was fun until it started to hurt my stomach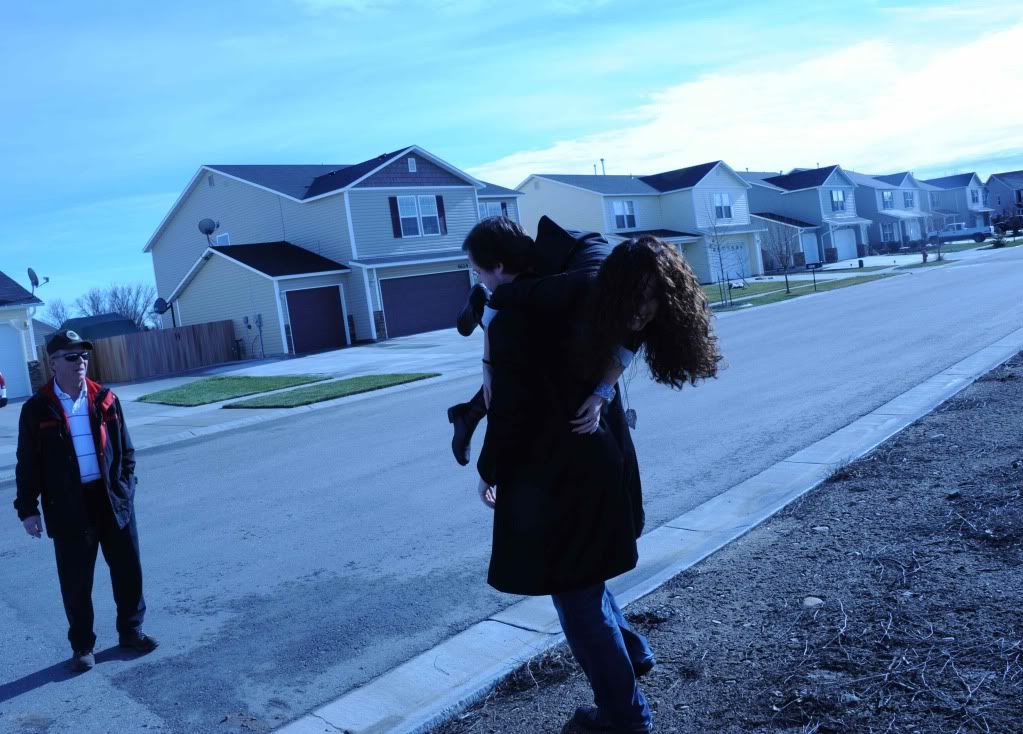 dress: F21. blazer: Club Monaco. belt and necklace: Hallhuber. tights: H&M. boots: Stuart Weizman. ring & watch: gift.
This was me yesterday three hours before I lost my voice and had a major sore throat. Five hours before I completely felt like crud. Dear Readers, this poses a very good question. Before I get to that though so background information. I was feeling fine and had a little time to catch up on a few blogs when I read that one of those bloggers was sick. No one around me here is sick, no one at all. So you see a fine and able-bodied person reads online that a fellow blogger is sick and bam, sickness splatters all over her. I swear this is twice now that this has happened. Conspiracy anyone?
So today I plan on doing what I am doing this very minute. Lying in a Lazy Boy, watching The History Channel, and drinking tea. I just fancy the The History Channel don't you? It makes me feel somewhat smart while lying around, just a pinch.
I just herd talk of bowling later today and I think that may b the trick to get me out of this Lazy Boy, and into some awesome shoes! I'll keep you posted.
p.s. Yes, this is the same blazer I wore on Christmas. Like I said
here
, I was only packing so many items and I am glad I did. I am filling the extra space rather quickly.