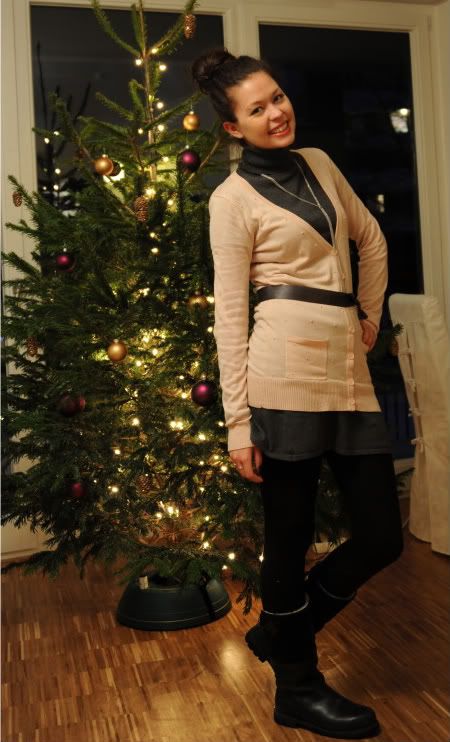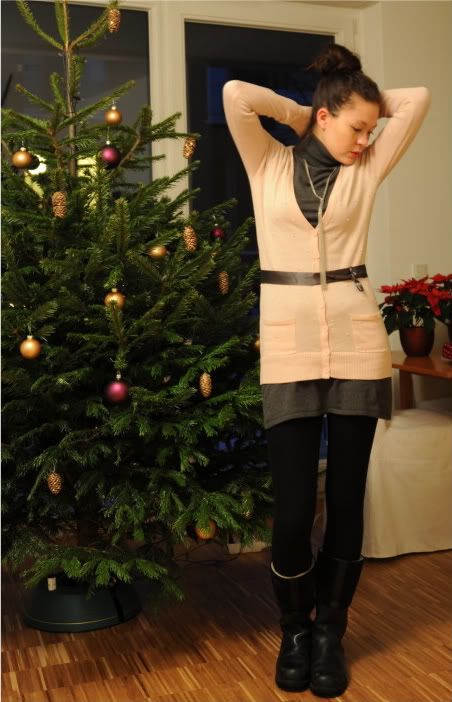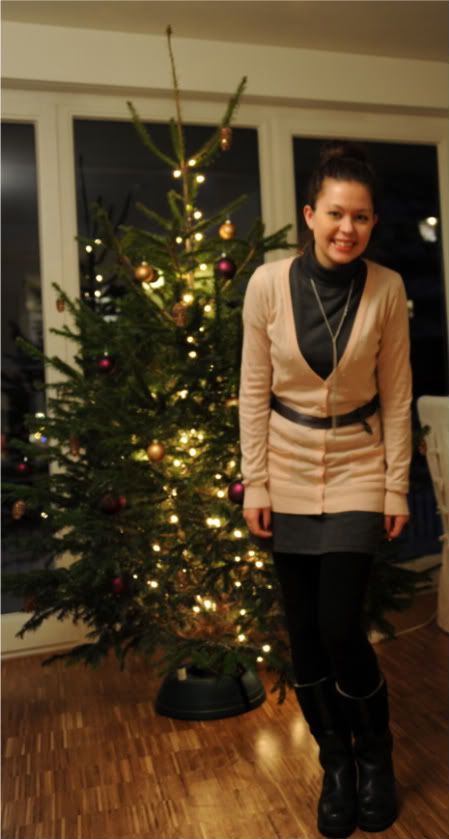 dress: American Rag. cardi: Forever21. tights: Falk. snow boots: Ludwig Weiter. satin belt: came on the dress. ear muffs: J Crew
It was just one of those days. I woke up late, the first outfit I picked out didn't end up working out, I forgot something I was supposed to bring to class today for someone even though I purposely put it by the front door, my water bottle exploded in class, my legs froze in the chill and wind, and it was black outside when I woke up and black outside by the time I got home. Yep, it's one of those days.
I think that today marks the end of pulling of skirts, shorts, or dresses with tights. I wore two pair today and I really thought my legs may blow away with the wind as I was no longer able to feel them. I did get a new coat though. It's nothing to rave about as it's not pretty but wow is it warm and that is enough to make my day. I guess that with getting all my Christmas cards filled out, signed and ready to go out, is reason enough to celebrate.
So you know those stripped t-shirt dresses that came into style right before it snowed (okay it was before that but I'm dramatic today so join me)! Well I have one but it's not navy and white instead it's dark pink and black. It's long so I was thinking about trying to pull it off in the next few days. I am just worried that it may be too summery so I would love to hear your thoughts on the matter.
Um... in looking at these photos I noticed my dress clings funny to my tights. It's almost like shorts. That means blogs are good for another reason. Great right!?