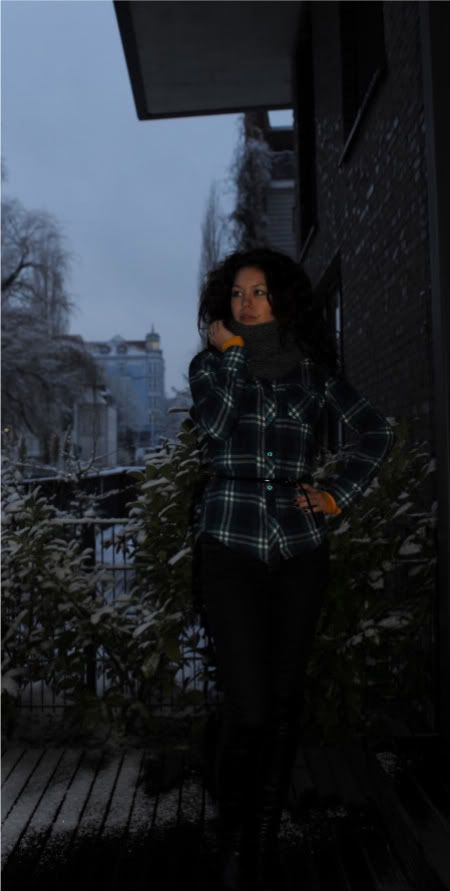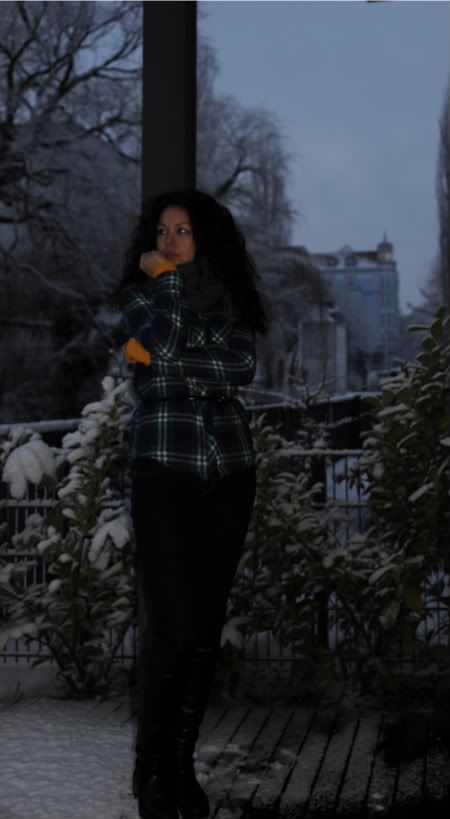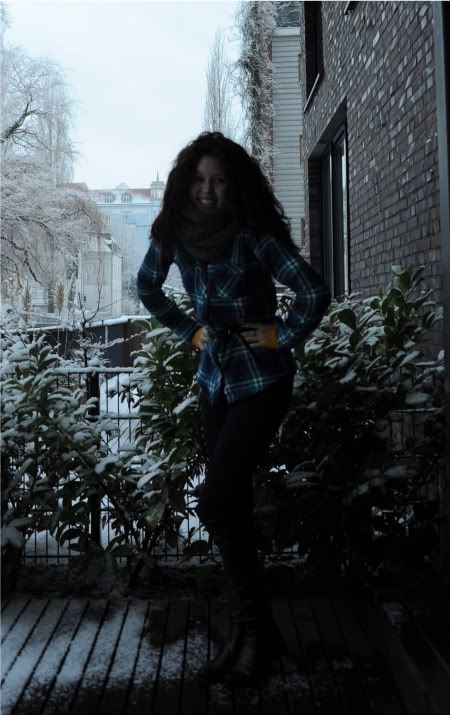 yellow top: Tommy Hilfiger. button up: American Eagle. jeans: H&M. boots: Stuart Weitzmen. belt: Club Monaco. scarf: Zara.
I checked the weather not only last night but this morning before I rolled out of bed. Nowhere and I mean nowhere did it mention snow. With that in mind and a reported high of 32 I thought I dressed appropriately. Well well well... was I wrong. I looked out my class window and saw white covering the buildings and street. I said to myself like Tony the Tiger "Grrreat." My version was not much peppy as it was negative. I had no umbrella, hood, or snow boots. I then slipped all the way home.
On a new topic with the same tone, it was too dark to take photos before I left the house this morning. I usually take my photos in the a.m. because by the time I get home it's too dark. Today was just dark- minus all the white snow. For that reason my photo roll for ya is with and with-out flash.