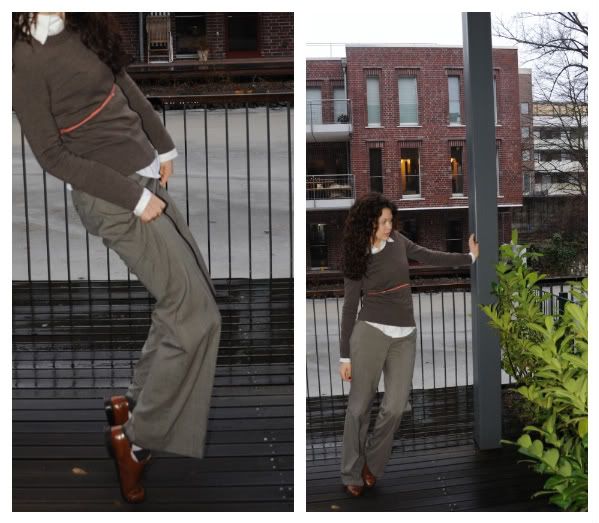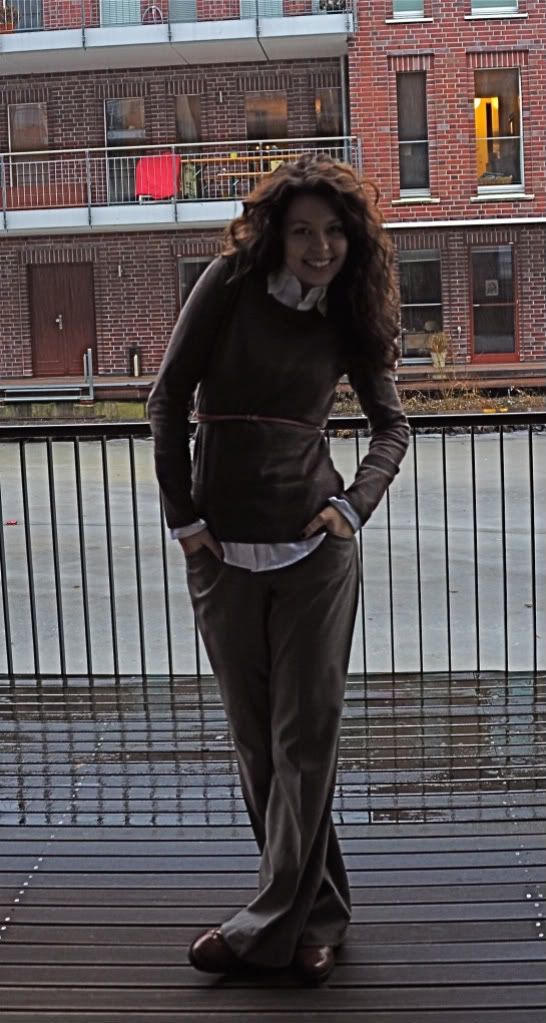 button up: Mango. sweater: Banana Rep. belt: Club Monaco. trousers: Express (7 years ago) socks: Espirit. brouges: Russell & Bromley.
Several years ago my sister gave me a little piece of paper that listed five reasons to love the rain. When I was living in Oregon it was quite useful and I referenced it often. After having moved so much I have misplaced it. It has been raining so much here, even more than it did on Oregon, and I wished I could find that little paper. Little paper if you are out there come home to me please! I think I do remember one reason on the list being you get to wear cute rain boots. See how fun rain can be!
I met my neighbors today. Okay well it was more along the lines of acknowledging them. I was taking photos and heard some say in German, look over there. I paid them no attention until I was done talking my snap shots and then gave them a; I know you are watching me waive. They returned the greeting. I am really glad that I can amuse people without even trying. It truly makes me beam. So guys if you ever find my blog, hello.