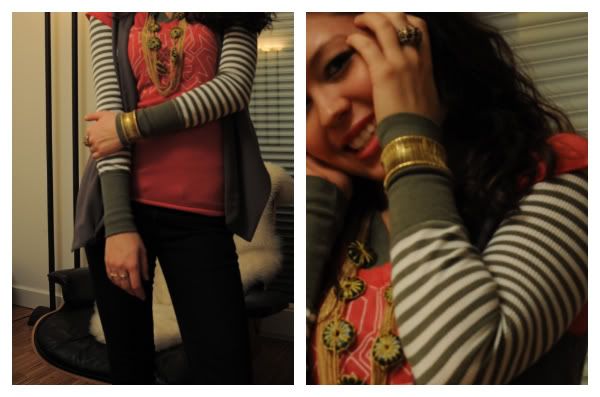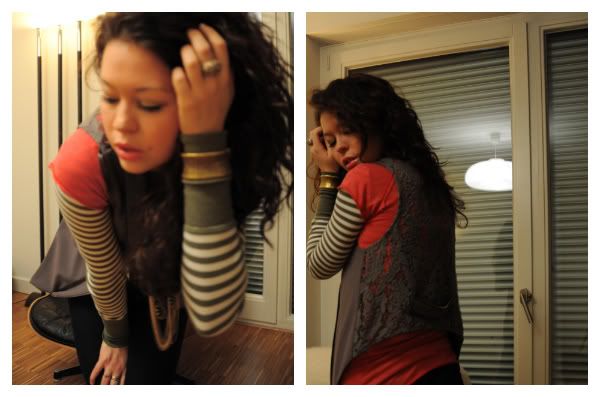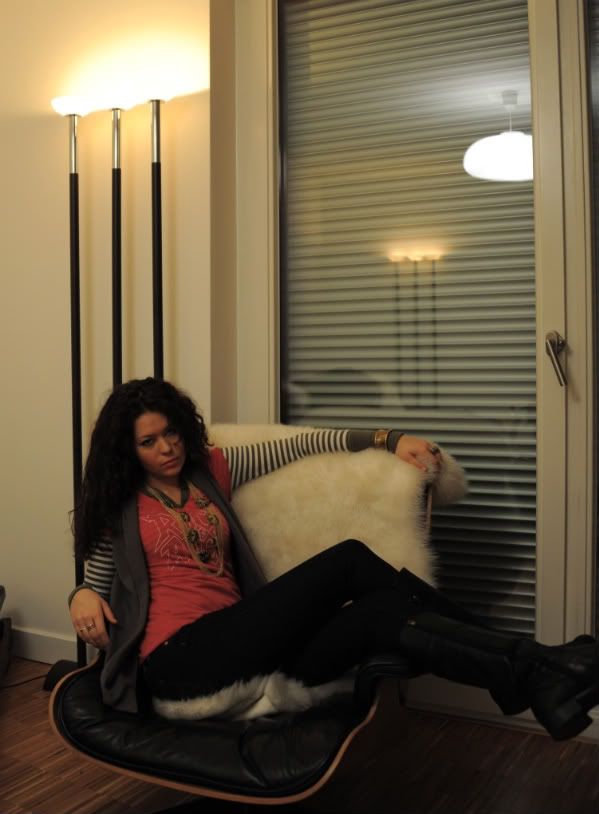 s
tripped shirt: American Eagle. graphic tee from the Broadway Show "Rock of Ages." vest: Rachel Roy. jeans: French Connection. boots: Aldo. gold necklace: Banana Rep. green necklace: hand me down from sister. bracelet: Club Monaco. chunky ring: Express.
Because I was going to a concert that I had little knowledge of, I thought how could I wrong with layers and jewelry? So I layered it up and chunked up the jewelry. This outfit post is mostly trying to show of the jewelry. I even sported a graphic tee. I only wear those to the gym or to bed usually but it was concert so what the heck!
The concert ended up being more hip hop than what I had expected and the main guy, Jan Delay, sang three songs and then left. I have to say it was one of the strangest concerts I have yet to attend. Don't get me wrong it was still a blast. So much so that I stayed out way to late and will be staying in tonight watching movies. I hope you are all having a beautiful weekend.