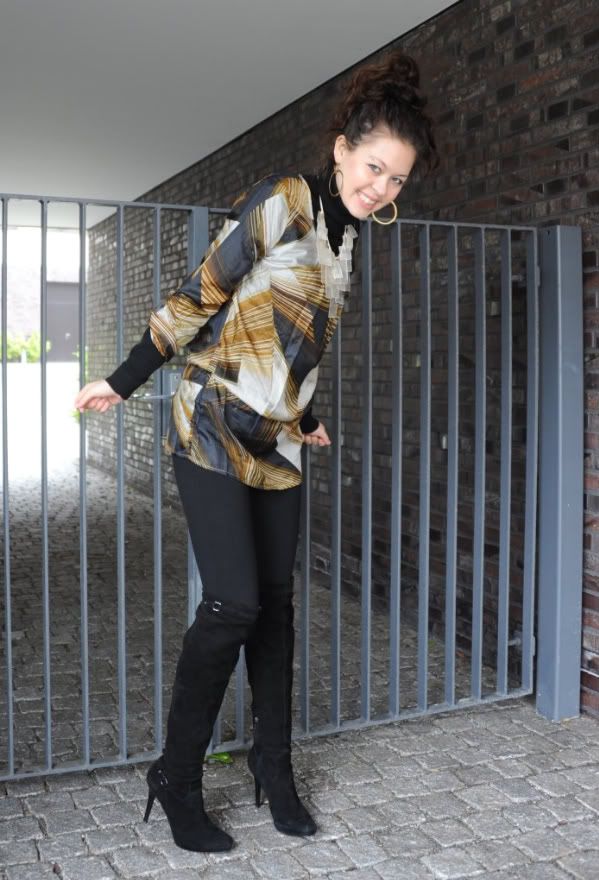 j
umper: Hallhuber. turtleneck: Ann Taylor. earrings: Top Shop. necklace/jeggins: Club Monaco. boots: Guess.
No. I am not eating tomato soup. No. There is no tomato soup in my pictures. There is however, a painting in the hallway of my school of a can of tomato soup. I never noticed it before today and was not missing anything. I'm not sure even why I am telling you this. You don't care. So, story over.
Dears are you doing
Kendi's
creative 30 for 30
winter edition
remix? I want to know. I have debating because I'm not sure I have any new ideas and because I will be on vacation, which automatically implies shopping. That happened last time too. I am sure I will do it anyway and try to keep my shopping to a minimum. Do you have you any plans tonight? I am off to meet a girlfriend for dinner, drinks, and movie. It's ladies night. Have a great Friday night day.
Cheers Dears,
Bre