It is Sunday and I am in my pj's and don't plan to get out of them. Okay maybe if I can muster up some energy to work out. I wanted to go on a walk but it got warm enough to snow and I just don't want to walk in snow today.
Here are the last of the recaps from last week. That being said lets hope my computer cooperates this week and I can get back on day to day posting.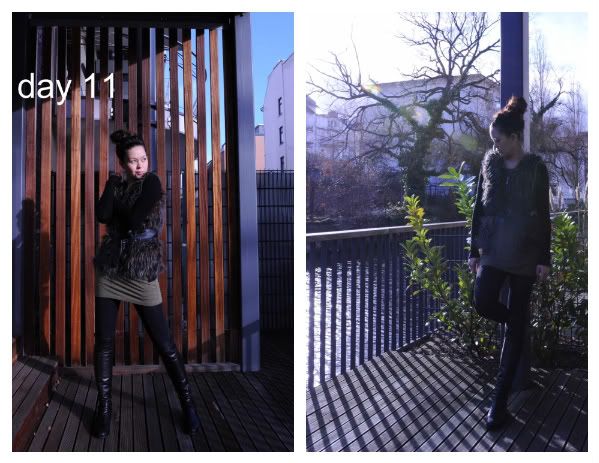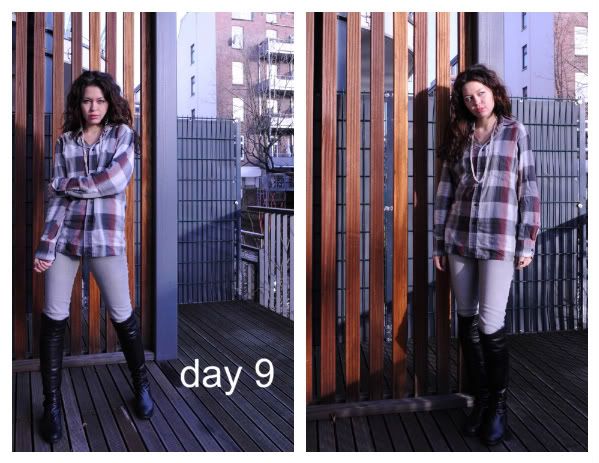 day eleven: dress and tights: H&M. vest. The Buckle. boots: Stuart Weizman
day ten: dress and necklace: F21. cardigan: J Crew. tights: Falke. boots. Russell & Bromley
day nine: button up: hand me down from my dad. necklace: Banana Rep. jeans: Pac Sun. boots: Stuart Weizman.
Cheers Dears,
Bre