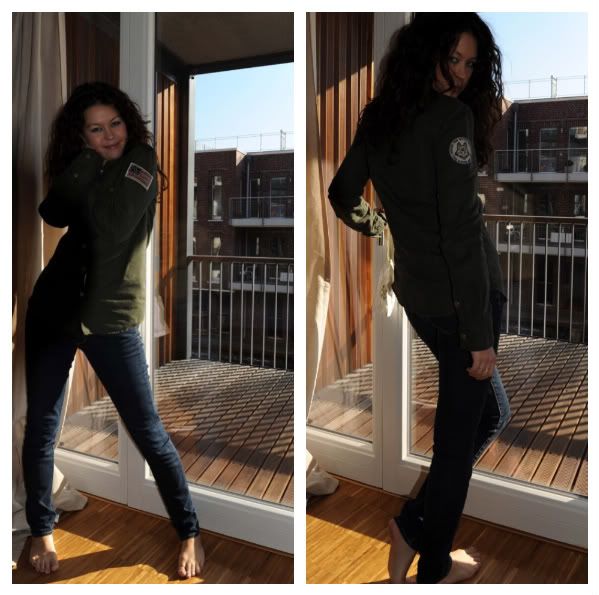 "I am proud to be an American…" was stuck in my head all day. I know it's more for the 4th of July and it's only President's Day so maybe it's because sub-consciously I want to wear a summer dress and eat watermelon. YUM. That sounds fantastic, who am I kidding not only is my sub-conscious thinking that yours is too.
Mother Nature played a cruel trick on me today. She gave us sunshine but also -5 Celsius and wind. I actually wore my snow boots to the grocery store because my little toes where frozen. How is your President's Day? Are you relaxing, cleaning, working, what? I want to hear about it. I went to school but I wore the flag at least. Again more for the fourth but hey I am really far away from my home so cut me some slack. Please?!
Cheers,
Bre
p.s. The pics from today are in my bedroom. We finally got curtains and I wanted to show them off. I know they are a little long but I kind of like it that way.
p.p.s. This is a shirt I bought in London. I know have 5 items I can still add. Which will they be.....