The last few mornings all the way through the afternoon, I have had a sore throat and did not feel very well. That did not stop me however from going out for a nice dinner.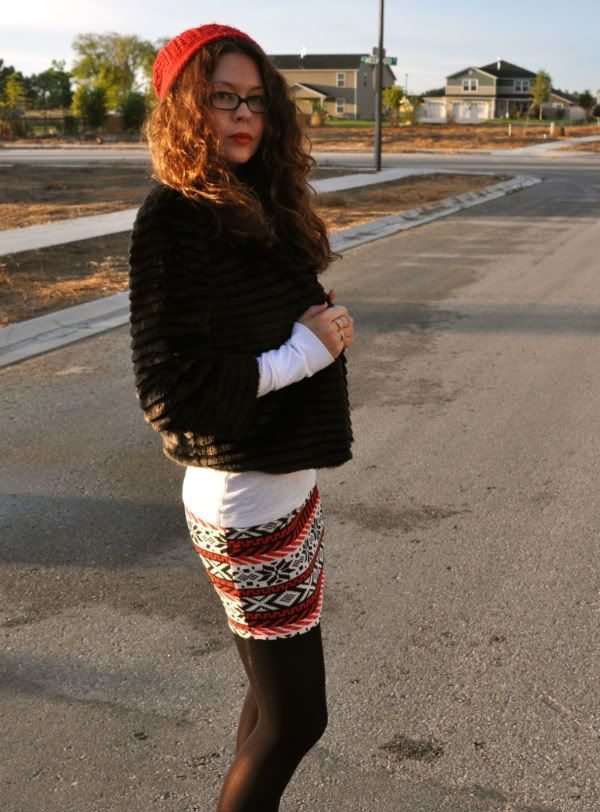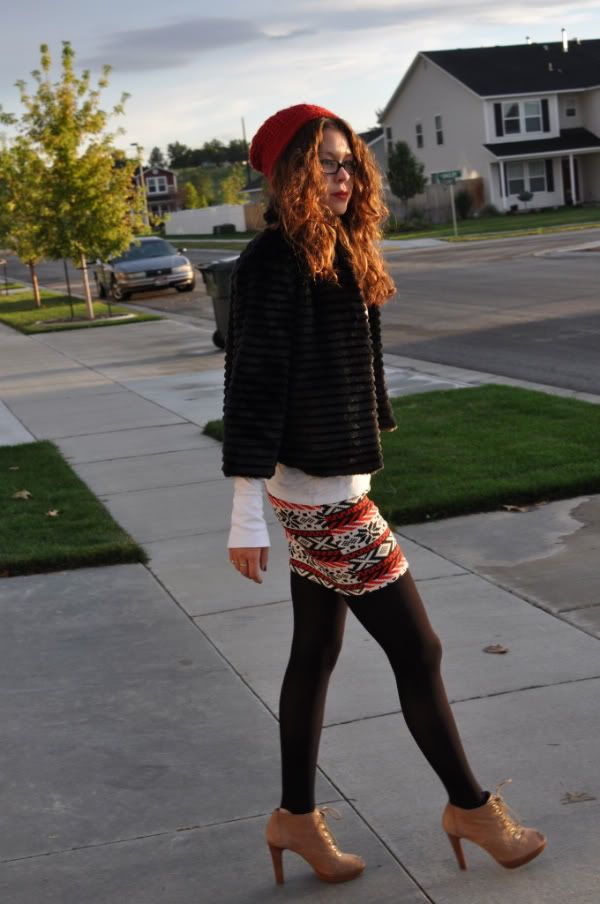 long sleeve shirt: Abercrombie. skirt: boutique in LA. coat: Express. tights: American Apparel. shoes: Stuart Weizman. hat: Gap.
It did stop me from doing my hair though, notice the hat. But I did get a photo with my car. You asked and I'm telling. I got an Infinity G35.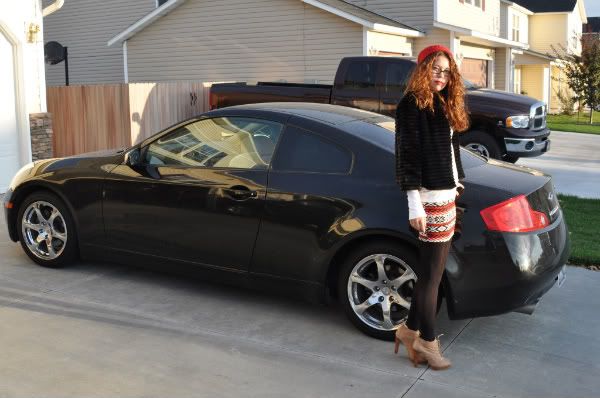 Anyway instead of resting I have been trying to find stuff for my room, reorganize my dads stuff, put my own stuff away (I just got a dresser so no more clothes on the floor!) and still telling people what to do.
So as you may have imagined I'm really sick today. My plan today is to leave the remaining clothes that are still in suitcases or on the floor right where they are. I see a very lazy day ahead of me.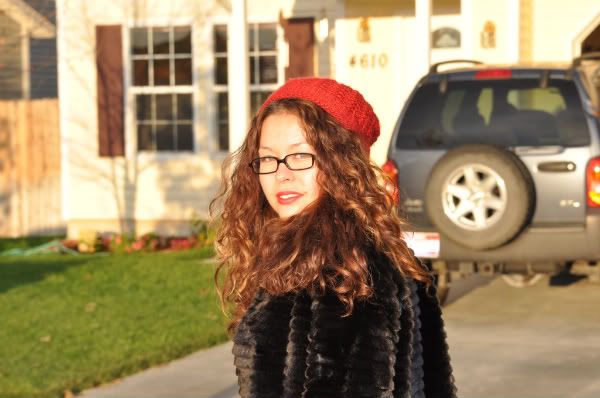 Cheers my Dears,
Bre