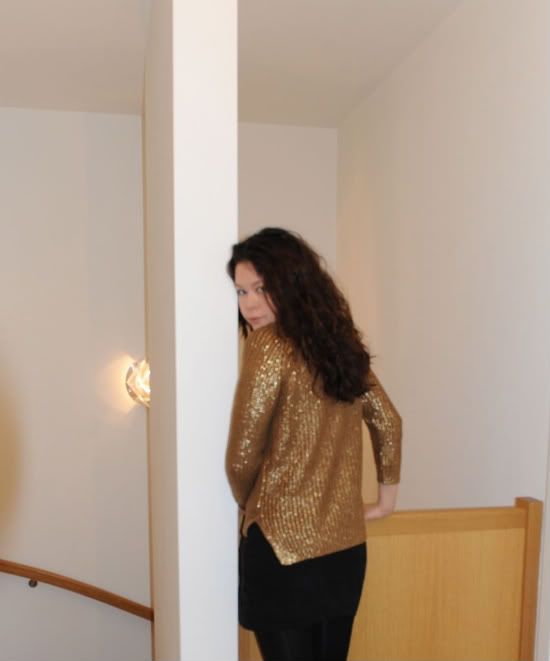 Yesterday I had the pleasure to meet up with a freind from the states. In the process I met two of her freinds who live right here in Hamburg. I am a lucky girl. We did tourisity things that I have yet to do like go to the top of a famous church tower (
St. Michel
.)
The rain was coming down so hard and the wind was blowing us almost right over. I was wearing my glasses at the top and was thankful as it saved my mascara. The rest of my face makeup was rained and blown right off. Shivering cold and wet from the large beads of rain I still had an amazing time. Thank you ladies.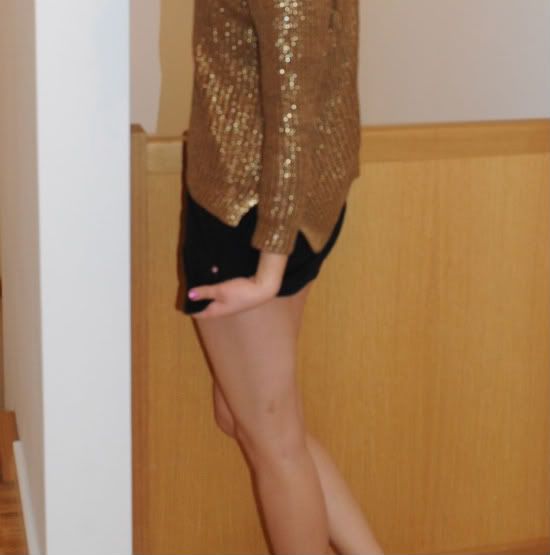 Please excuse the bruise on my leg. I am sure how it got there.
As I was getting into my dry cozy sweats I noticed a hole in my most basic LBD. I wear this H&M Basic all the time. It is four years old but I shiver at the thought of trying to find it's double to replace it.
jean top and gold sweater: Zara