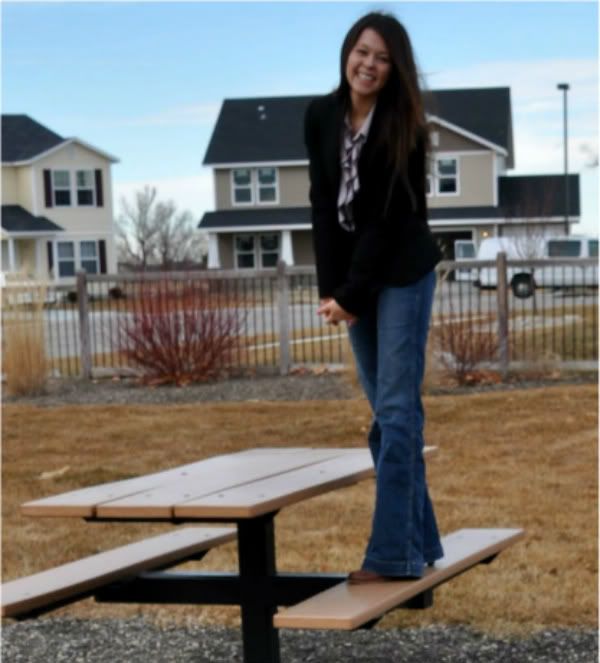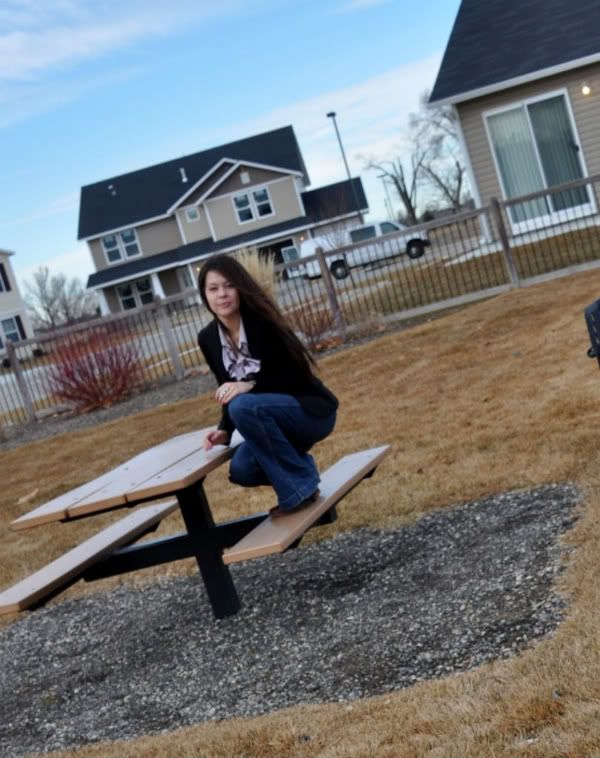 ring- NYC flea market (I finagled the guy form $25 to $16) it's hard to see the ring I may do a close up soon
I know what you are thinking. It's park and she is playing on the bench and table not eating on it. Well Smarty, you are correct. I refrained from jumping up on the table though since I know someday someone might want to eat there. I deserve a pat n the back for that right?
Besides the fact that my hair is straight in these photos, do you notice something different (besides the blurry photos as that has become normal for my camera and me lately)?
More to come on that tomorrow so stay tuned!
I wish you a beautiful start to your week, and as always Cheers my Dears,
B