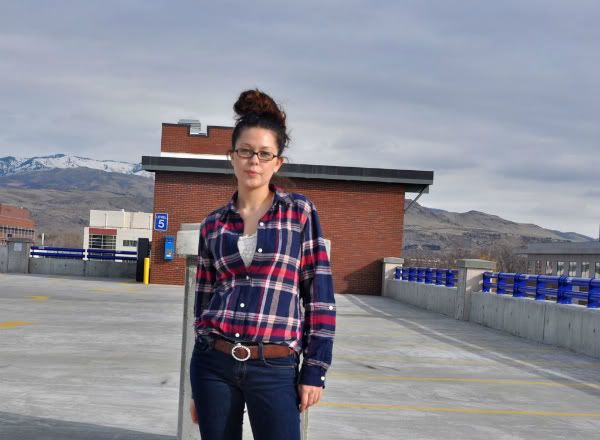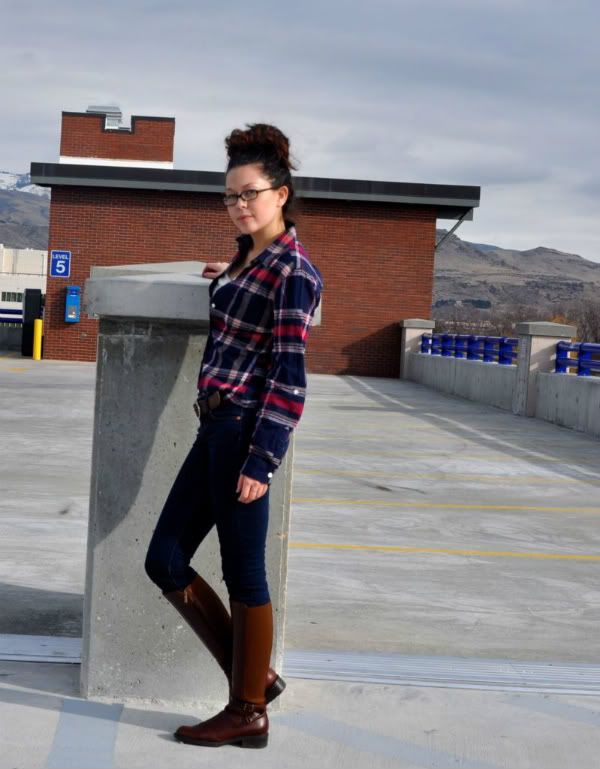 belt- American Eagle (old)
I wanted to wear this flannel Lucky Brand button up before it gets too warm but I just felt like a country girl. I guess living in Idaho I should be okay with that, but I'm not. This is a "do not repeat" outfit in my book. In spring I can see it with short shorts and wedges. Can someone remind me of that in about two months please?!
I don't even want to start in about my lopsided bun today okay?
Cheers,
B