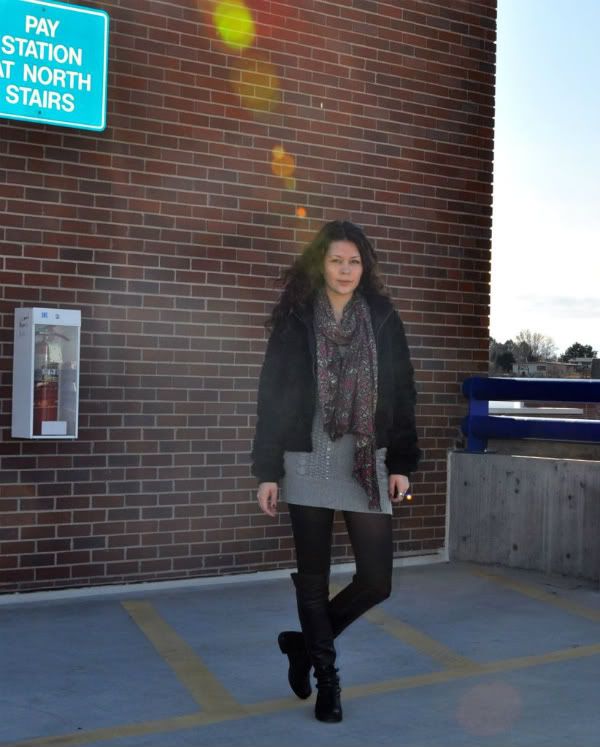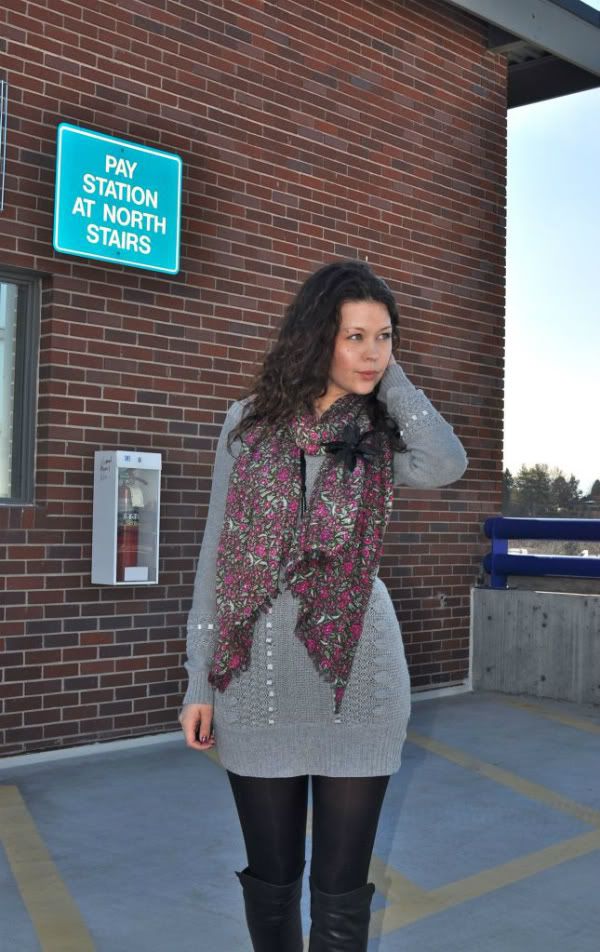 I also forgot to get an up close of the flower broach I put on the scarf.
As I was walking to one of my classes, I saw my shadow. I guess that
means we have six more weeks of winter. Ahh, that is not even where I was going
but I couldn't help myself.
Anyway, when I saw my shadow I immediately thought
of the outfit Julia Roberts wears when she is playing the hooker in Pretty Woman. You know the one. A tight short dress with knee high boots. I even show you were you can pay me in these photos.
Cheers,
Bre