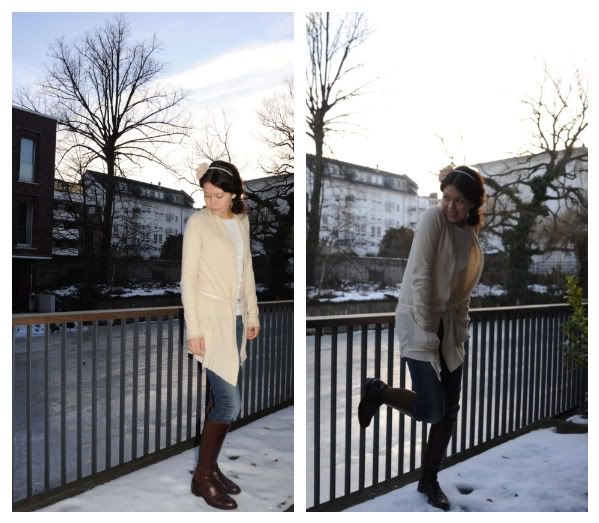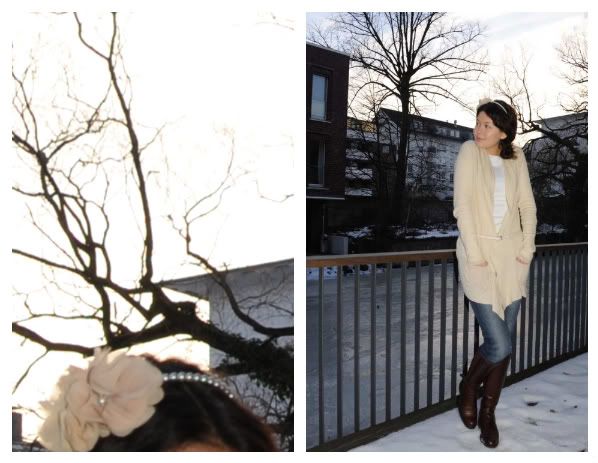 headband: little boutique on the west side, NYC. top: J Crew. cardi: Banana Republic. skinnies: G-Star Raw. boots: Stuart Weizman. belt: Club Monaco
Have you seen the movie from where my title came? This
movie
is funny. It would be a lie to say it's not. If you are one of those who have seen it, you know you want to see again. It's like Mean Girls revisited in
slightly
different and fresh way.
Upon waking up, two things popped into this little brain. Okay it was three, but only because it's stressed out about a test it had to perform today, hence the title of this post. The first was a pearl and flower head band, the second was simply comfort. This outfit was solely created around the headband. Weird you say? Not if you have done
Kendi's
30 for 30 re-mix. This little brain, you know, the one above those not so broad shoulders, thinks in a completely different way. Wearing the same thing two days in a row is no longer a crime either (same skirt two days in a row seen
here
and
here
.) Hey, no complaints over here. Thanks Kendi for making all of our life's less stressful in the closet.